1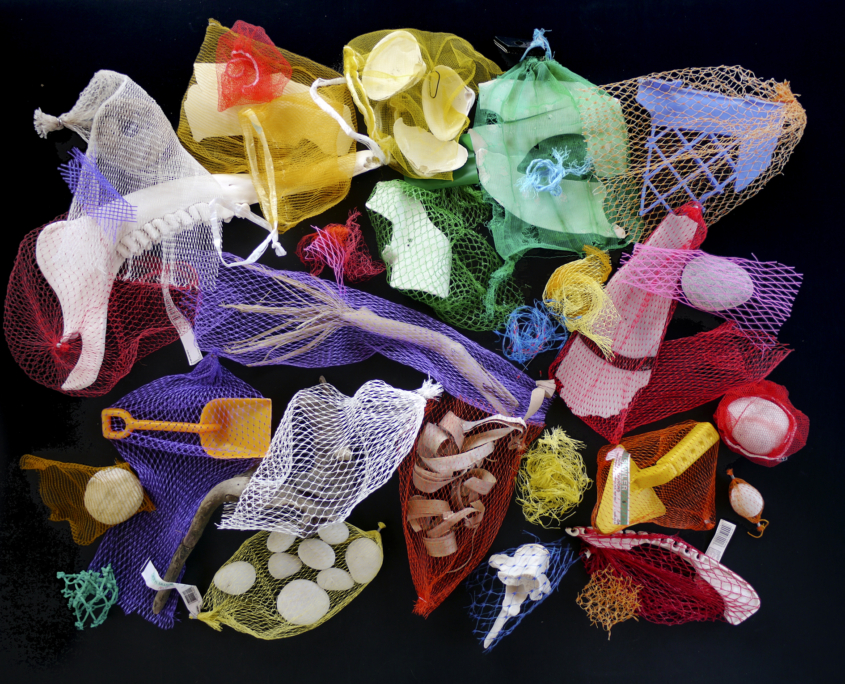 PLASTIC NET BAGS, 2017
Everything is wrapped in plastic, all the kingdoms of Nature: Animal, Vegetable, and Mineral. Now we have created a 4th kingdom: Plastic.
2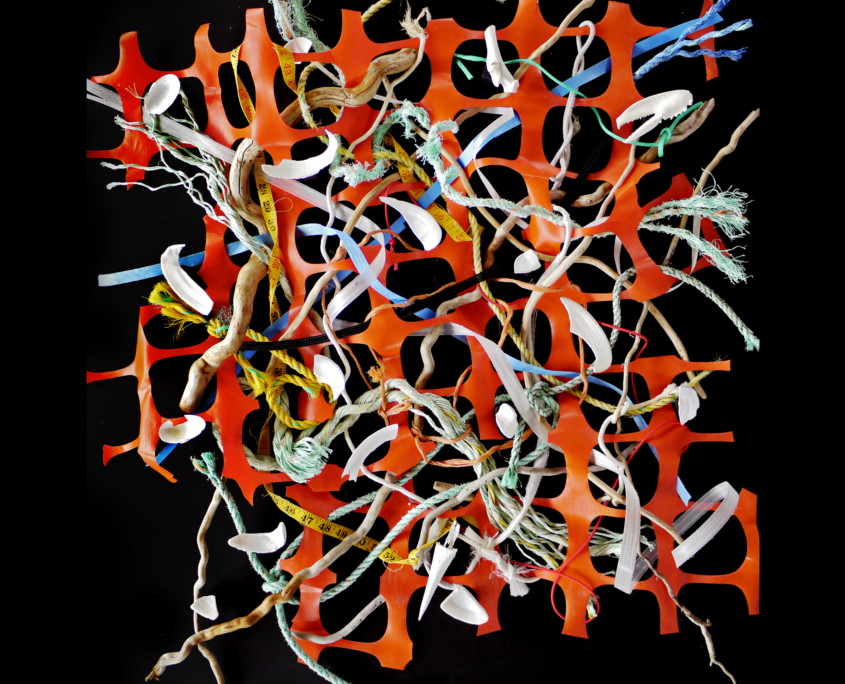 RAFT, 2019
Migrants flee from wars, plagues, and weather catastrophes to the shores of the Mediterranean. There they crowd into small craft, hoping to cross over to safety.
3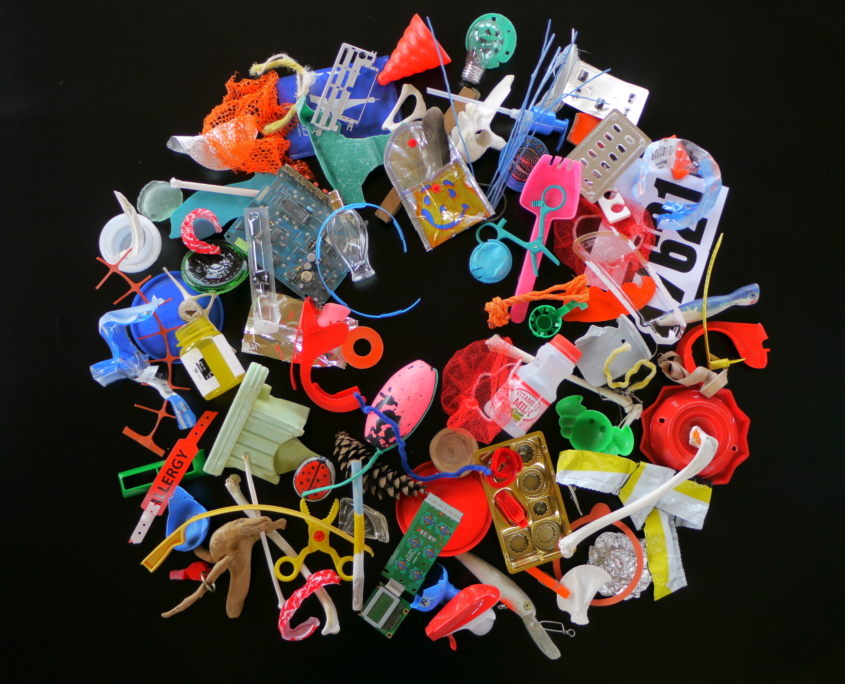 THE BLACK HOLE, 2019
A fireball, or giant cluster of junk, sails through the atmosphere. Maybe it will fly out of the universe into a Black Hole and vanish forever.
4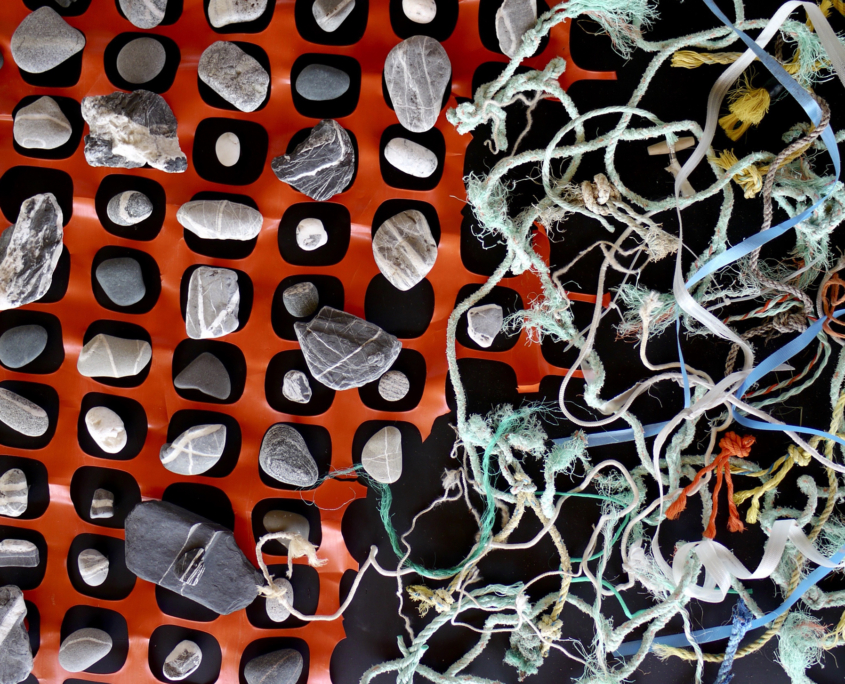 URBAN SHORE, 2019
The orange fence suggests precarious buildings on a coast with a turbulent ocean.
5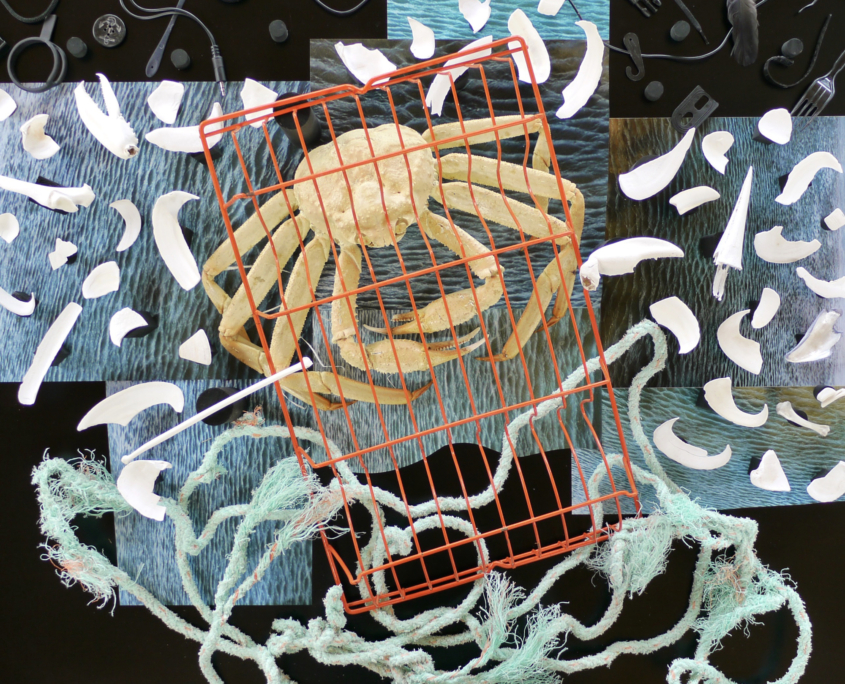 THE QUEEN CRAB, 2019
Trash accumulates on the ocean floor where it traps sea creatures, and is often consumed as food.
6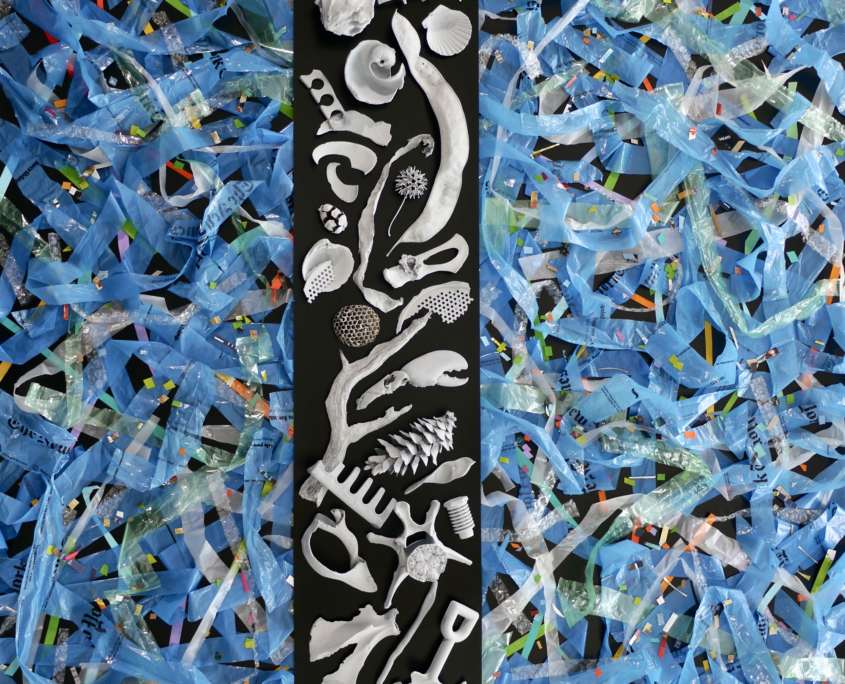 DEEPWATER DRILLING, 2020
Oil that leaked in the Deepwater Horizon disaster killed off huge amounts of marine life. This column is a grave in an ocean of plastic New York Times bags.
7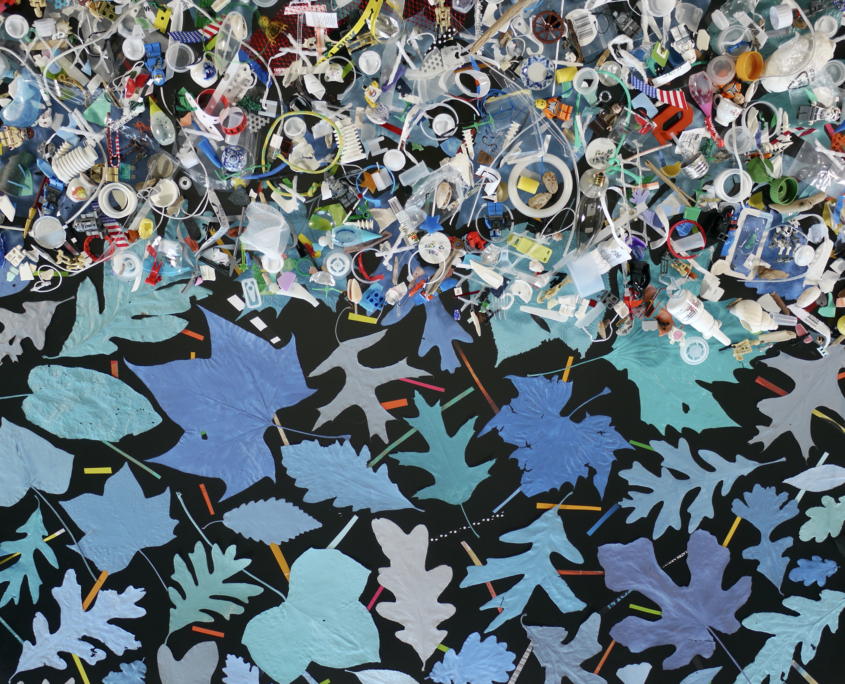 THE GREAT WAVE, 2020
A wall of trash builds along a coast, and slips into the ocean. Or ocean currents, known as gyres, have carried the trash onto the shore.
8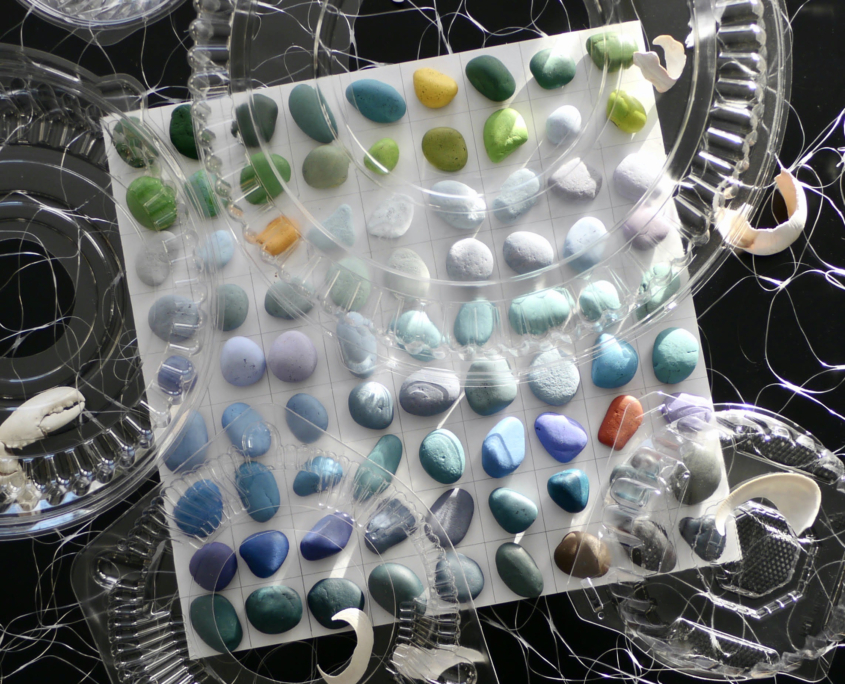 MOONS OVER DINGWALL BEACH, 2020
Painted stones suggest water rising to a green shore. The moon has become many moons reflected in plastic party platters.
9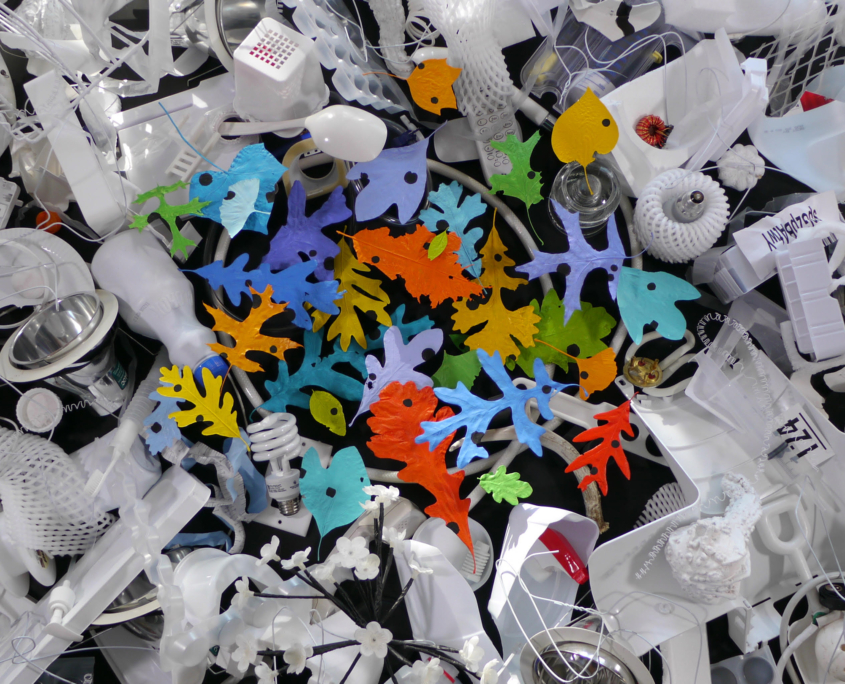 LEAVES AND TRASH, 2020
Mounds of household trash surround a grove of trees. Their leaves are discolored and black spots indicate the threat of disease.
10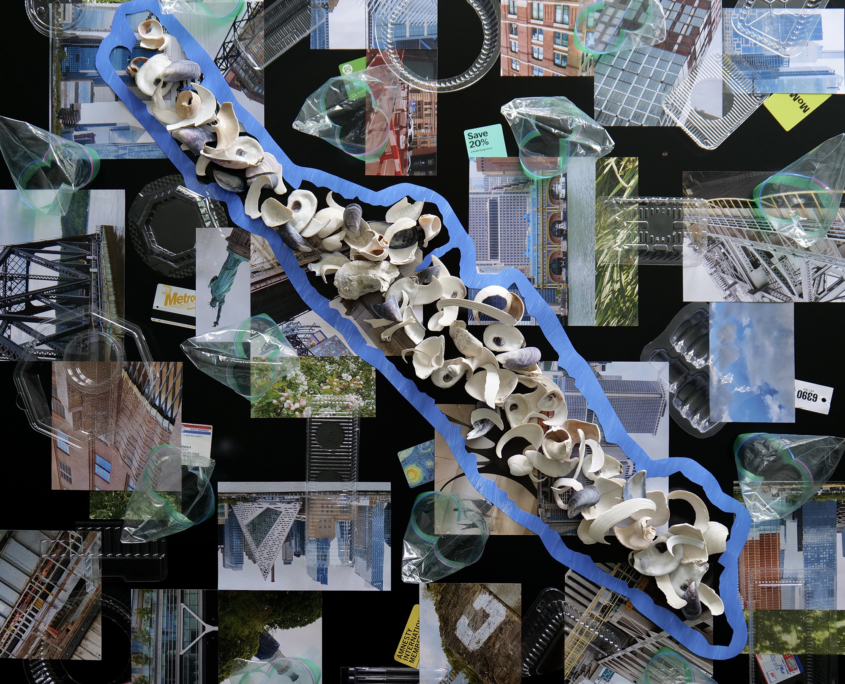 MANNAHATTA BECOMES MANHATTAN, 2021
From the day that Henry Hudson appeared in 1609, this island has constantly changed. There are almost no traces of its earliest history and the communities that thrived here.
11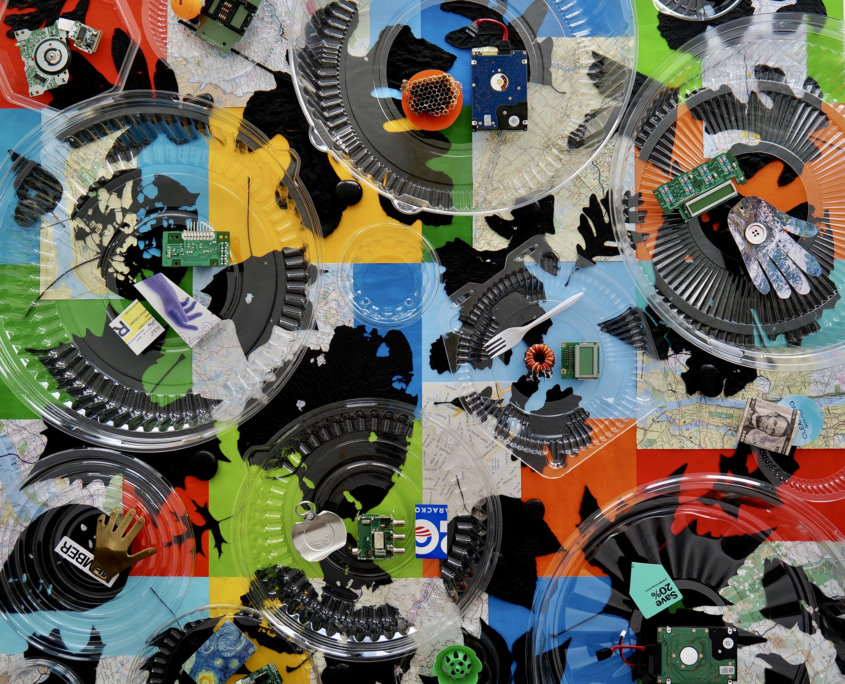 FROM FORESTS TO FARMS, 2021
Settlers cut down the forests to clear land for farming. Eventually many farms became monoculture factories run by computers. Plastic platters indicate sprinkler systems.
12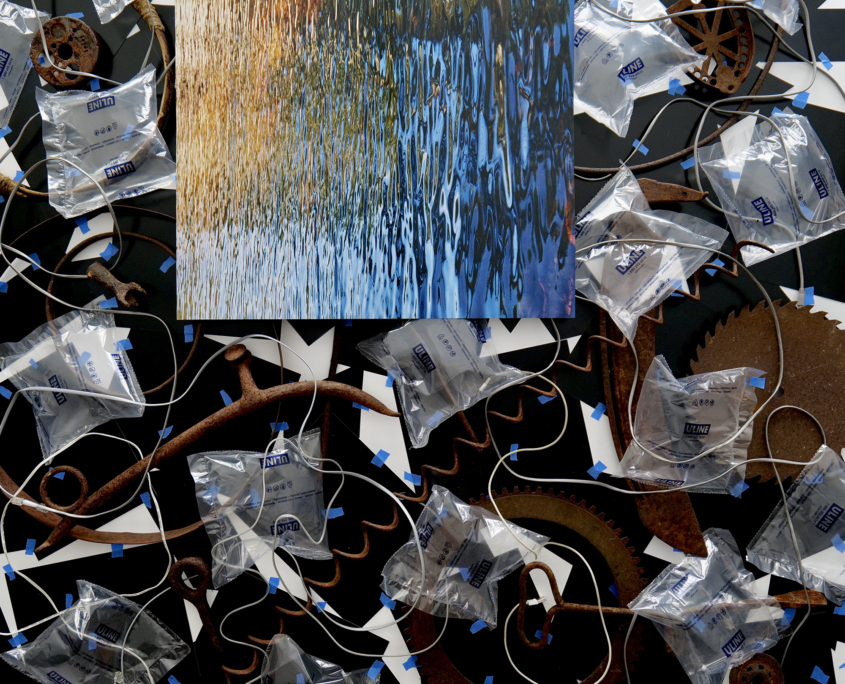 HALFWAY BROOK, 2021
Streams are critical sources of water worldwide, often poisoned by chemicals and everlasting trash. Here, iron tools, wires, and plastic bags suggest the passage of time.
13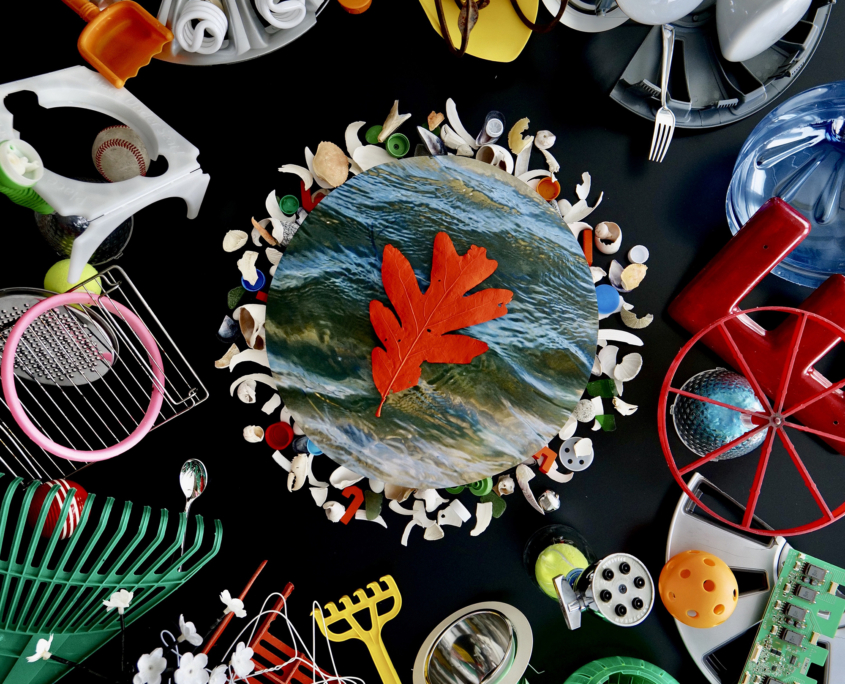 TARGET EARTH, 2022
Seen from space, the 'Blue Planet' is small in the face of endless particles and pieces of man made material that whirl around it in the atmosphere.
14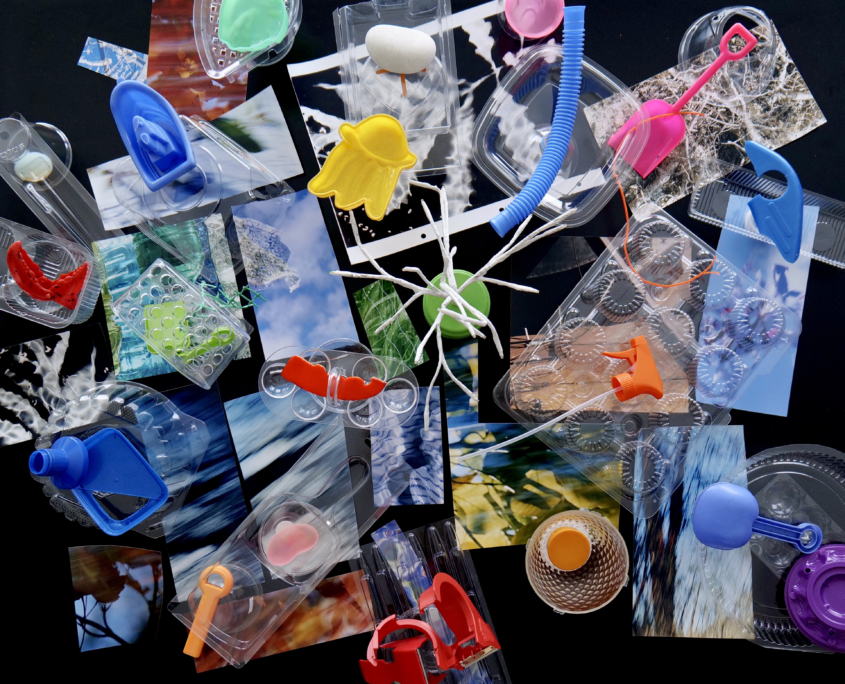 PLASTIC EVERYWHERE, 2021
Pieces of plastic are found on every continent, in all the water systems, and in every creature on earth.
15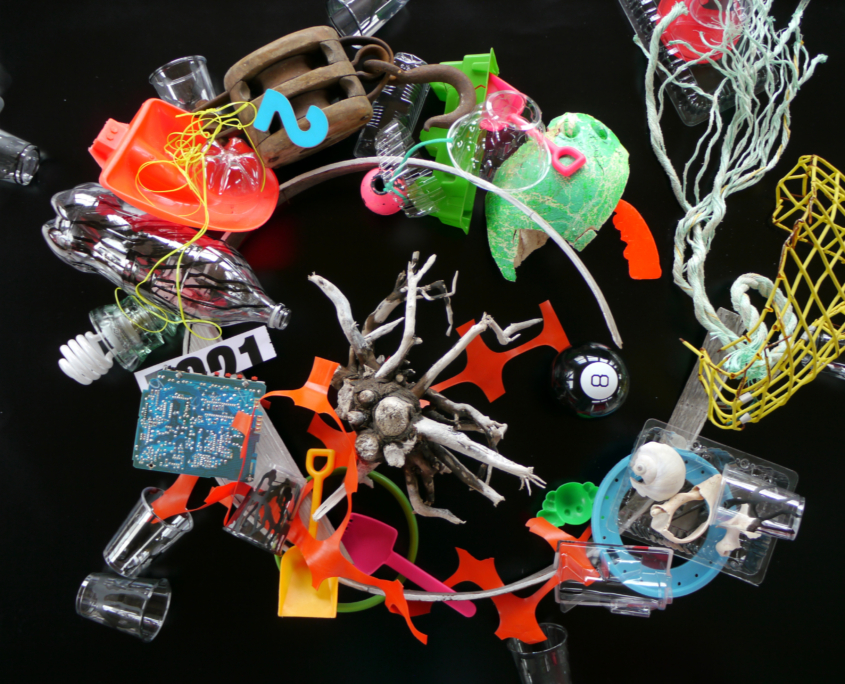 EYE OF THE STORM, 2019
Violent storms sweep across the land, collecting and destroying almost everything in their path.
16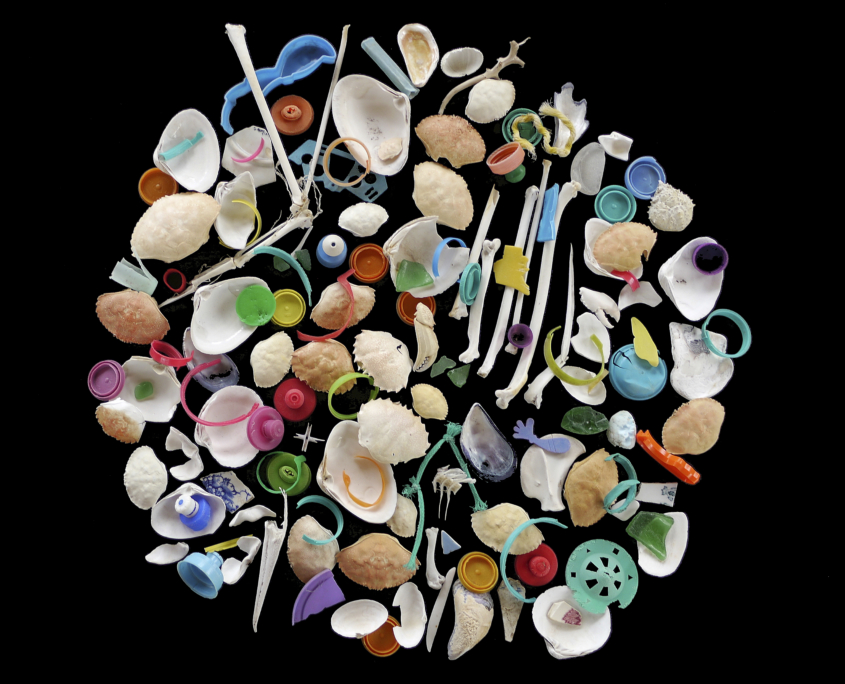 ON THE BEACH, 2017
Beaches used to have shells, seaweed, wood, and bottles on them. Now plastic bits are threatening to take over.
17
THE GARDEN, 2017
Plants will grow almost anywhere, even in the rubble that remains on abandoned industrial and urban sites.
18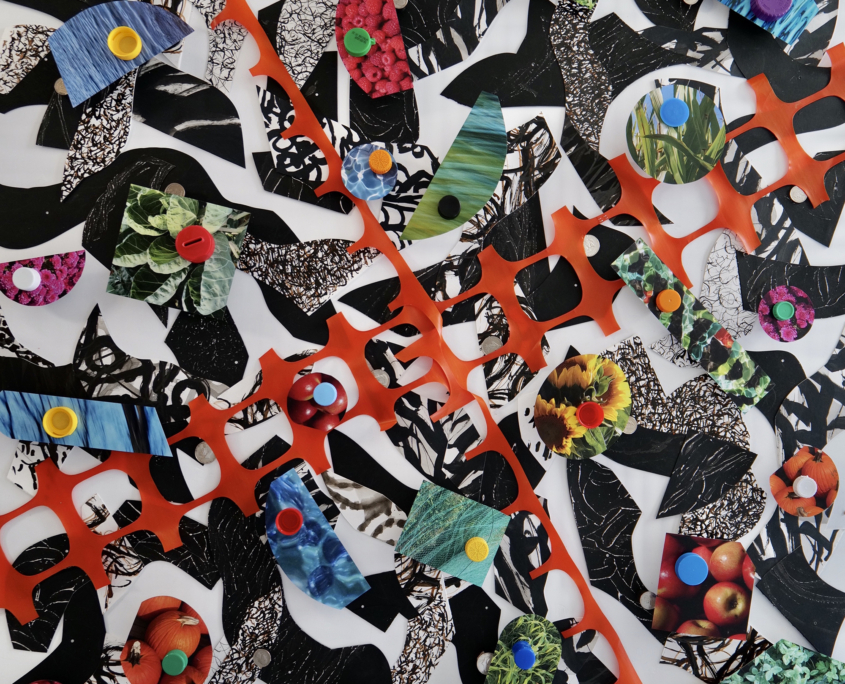 FARMLAND AT RISK, 2021
Urban sprawl and extreme weather combine to threaten farmland everywhere.
19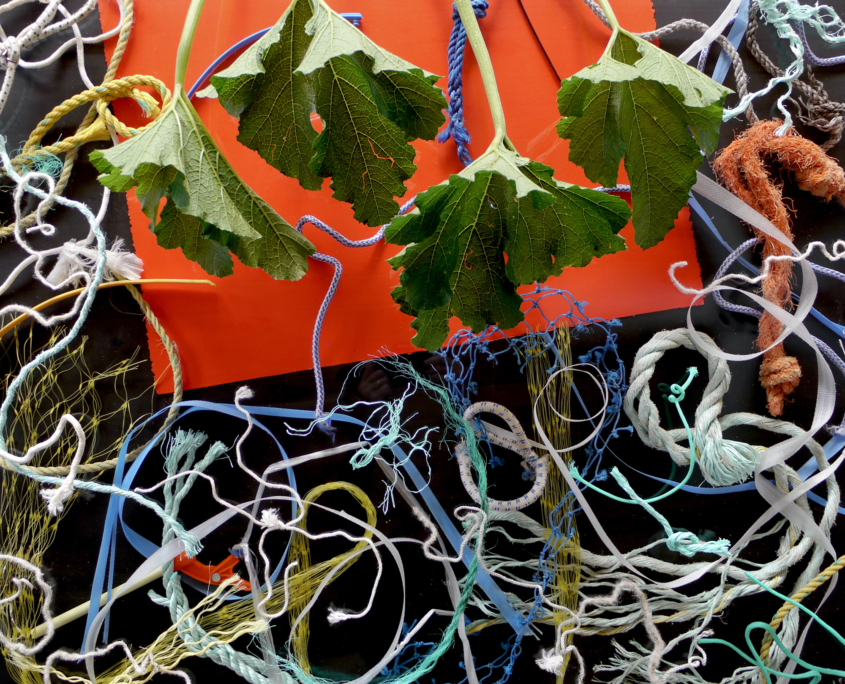 ZUCCHINI LEAVES, 2017
Plants grow in red hot soil, reaching for water that is polluted. These ropes were shaped by the waves that brought them to shore.
20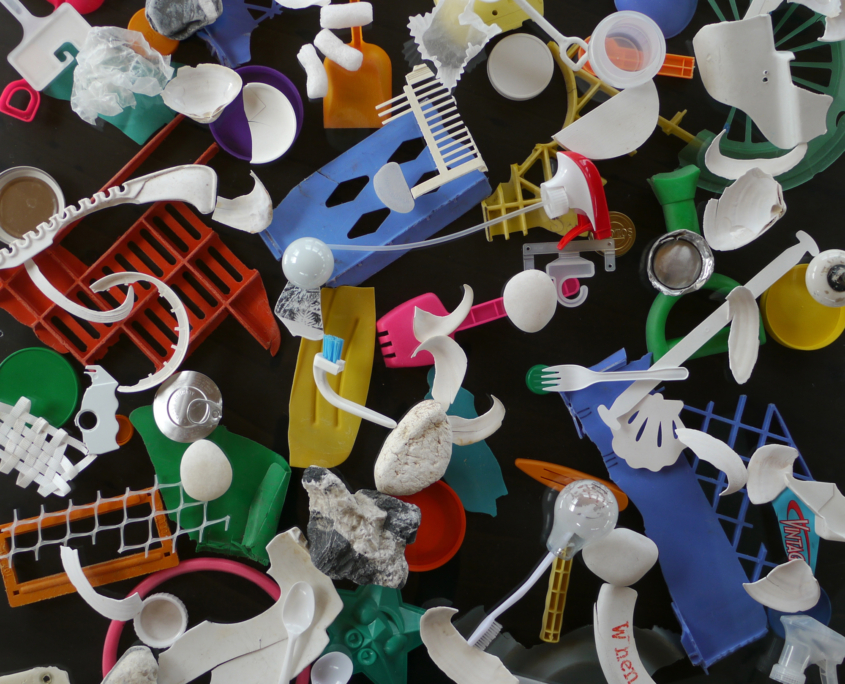 GYRE, 2017
Plastic trash is my symbol of climate change. It's in every body of water on earth and flows forever in the coastal currents called gyres.